WATCH: Kelly Clarkson Sings Beyonce's 'Drunk In Love' In A Car Ride-Along
7 May 2015, 10:42
Kelly Clarkson Surprise Concert in Car for Strangers!
03:15
The 'Heartbeat Song' star takes on everything from Beyonce to 1D in this funny video.
How would you react if a car drove past with Kelly Clarkson in the front singing out the words to Beyonce's 'Drunk In Love' at you?
Well, that's exactly what happened this past week when Kelly joined Aussie radio station KIIS for a sing-along drive-along to everything from Beyonce and Jay-Z to One Direction, and the results are as HILARIOUS as you can imagine.
WATCH: Kelly Clarkson And More Stars Reveal What Annoys Them More Than ANYTHING!
PLUS, Kelly admitted she finds Bey's hubby Jay-Z a little bit hot, saying: "Yeah, he's cool. Any kind of confident dude is hot, right?"
Although when asked how she feels about Jay-Z's 'Watch The Throne' BFF Kanye West it seems Kelly's opinion isn't quite so clear-cut!
"Hmm, that's a little too confident [I think]," she jokes.
So hit play on the video to see Kelly's take on 'Drunk In Love', 'What Makes You Beautiful' and EVEN her own hit 'Since U Been Gone'.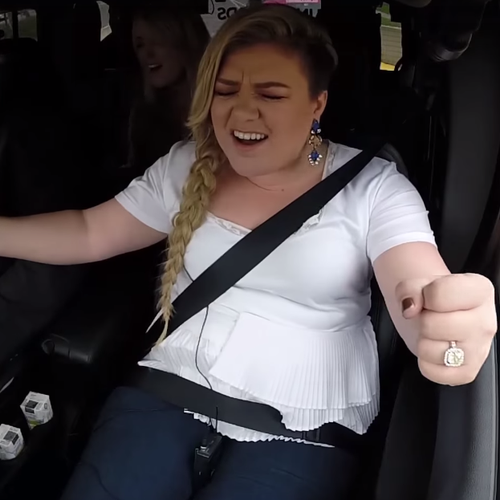 You may also like...
WATCH: Kelly Clarkson's Music Video For 'Heartbeat Song'
Check Out ALL The Latest Hit Music Videos