Katy Perry's Back... With The AMAZING Lyric Video For New Song 'This Is How We Do'
25 July 2014, 10:30
Ms. Perry is back with an eye-catching lyric video and a fist-pumping new song to boot.
The hits just KEEP on coming… as Katy's now prepping a FIFTH single from her album 'Prism'.
The 'Teenage Dream' superstar has just dropped an eighties fuelled song lyric video for 'This Is How We Do' as the record's next cut.
The track follows hits like 'Unconditionally', 'Birthday' and 'Roar' as the latest release from 'Prism', Katy's third studio album.
'This Is How We Do' will cap off an incredible successful run for the record, after Katy herself was recently crowded the biggest selling artist EVER… with over 72 million sales! Not too shabby Ms. Perry!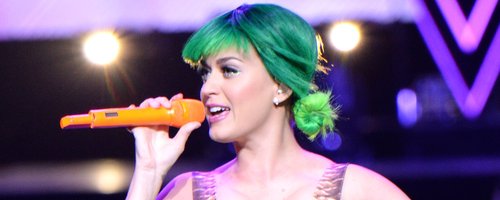 You may also like: