This Footage Of A 16 Year-Old Katy Perry Singing Will BLOW. YOUR. MINDS!
2 September 2014, 13:52 | Updated: 2 September 2014, 14:48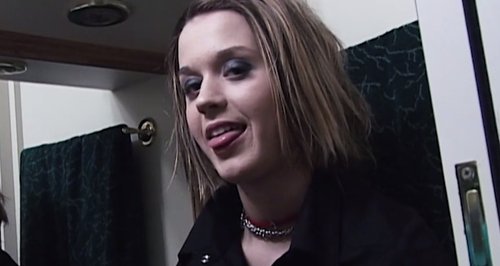 Watch the emotional video of Katy crying about her parents and adjusting to life on the road.
Some INCREDIBLE footage of Katy Perry performing and being interviewed as a fresh-faced 16 year-old star has JUST emerged, and it's not to be missed!
The footage was posted online this week and features Katy back aged 16 or 17 during her first tour in 2001, back in her days as an aspiring Christian rock singer.
The video features Katy performing on stage at gigs across the US, as well as more emotional footage of a teenaged Katy talking about her parents and her desire to write music that touches people.
"Everyone thinks I'm a superstar but that's not how I am at all," a fresh-faced Katy tells the camera. "I'm just some little kid from California who plays the guitar and sings.
"I write what I think needs to be written. I write what I deal with. I write what I want to say to people that I can't say, through my mouth I guess," she continues. "It's just easier that way.
"I have lots of things to write about," Katy adds.
In a particularly touching moment Katy is seen breaking down in tears while out on the road, as she reveals: "You know when you hate your parents so much you miss them?"
"I was very fortunate to meet and hang out with this genuine talent at the bringing of her career," cinematographer Jim Standridge posted alongside the footage on Vimeo. "The other day I was cleaning out some old footage in my official and found 90 minutes of few footage I had totally forgot about.
"I think Katy has grown into an amazing entertainer and woman," he added.
You May Also Like…