WATCH: Katy Perry's Father Throws Some EPIC Dad-Shade After Her Segway Fail Video
8 September 2015, 11:58 | Updated: 19 April 2016, 10:52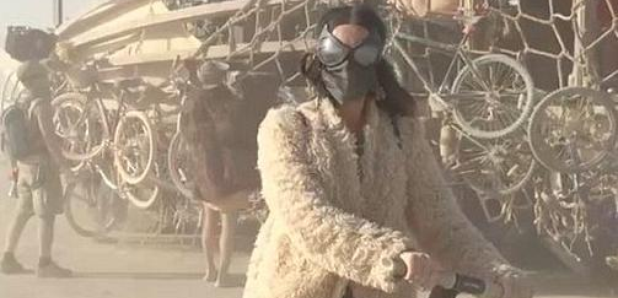 Sorry K-Pez, your pops is WAY better at Segway-ing than you are – and he wants EVERYONE to know it.
Dads are just the BEST… well, like 80% of the time. The other 20% is spent trying to embarrass their offspring – and Katy Perry's pops is no exception!
The 'Roar' singer posted a video of her falling off a Segway (and then having to chase the runaway thing down) over the weekend while at Burning Man festival much to her fans amusement.
But, proving that anything his superstar daughter can do, he can do better, her dad Keith Hudson just HAD to show his daughter how it's really done.
Katy posted the video of her dad with the caption "Thanks Dad" and an unimpressed emoji, as he expertly whirled around on the two-wheeled device telling her "Hey Bird, you need a lesson 'cause this is the way you do it."
Katy had been at the Burning Man festival in Nevada's Black Rock Desert when she attempted to ride her Segway and MASSIVELY failed. Never mind Katy, your dad can definitely give you a lesson.