Russell Brand "Devastated" By Katy Perry's US Vogue Comments On Their Divorce?
1 July 2013, 11:12 | Updated: 1 July 2013, 11:13
The 'Hot N Cold' singer recently opened up on the couple's relationship breakdown to the publication.
Katy Perry's recent comments to US Vogue magazine on her divorce to Russell Brand have reportedly left the British comedian "hurt".
It's claimed he "can't understand" some of the things she said – including that she found out about their divorce via text message.
The female singer also claimed that the pair have not spoken to one another since that day – something which sources told Grazia is untrue.
"He's devastated by what Katy has said, given that they've been in contact on numerous occasions," a source told the magazine. "He can't understand why she would say all these things."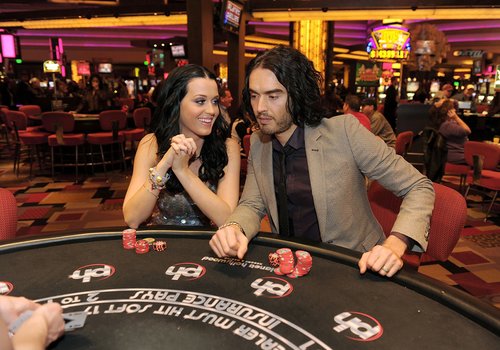 During her chat, Katy went on to say how Russell "didn't like the atmosphere of me being the boss on tour" as well as how hurt she felt when his stand-up routine spoke about their relationship.
The pair's divorce was finalised last summer and Katy has since been dating John Mayer – before splitting earlier this year.
However, the pair are said to be once again back together and even recorded a new song for John's new album 'Paradise Valley'.