Katy Perry Upset After Robert Pattinson Karaoke Video Leaks: "Nothing Is Sacred!"
1 November 2013, 11:42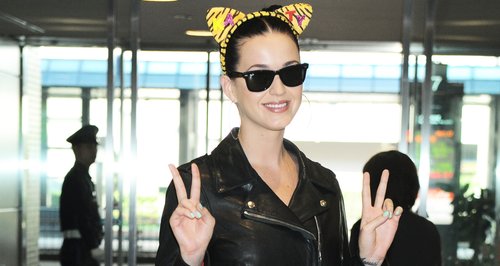 The US star says she feels bad for the actor that any woman he is seen with faces media rumours.
Katy Perry has revealed she was upset after a private video of her and Hollywood actor Robert Pattinson singing karaoke with friends was leaked online.
The 'Roar' singer and Twilight star are seen singing a cover of Boyz II Men's hit 'I'll Make Love To You' in the freshly leaked clip, believed to have been filmed around five years ago in 2008.
However, Katy says the video leaking is evidence that "nothing is sacred" when you're in the public eye, but says she is glad the clip proves they are just good friends despite media rumours to the contrary.
"That's the media for you, nothing is sacred, not even karaoke!" Katy told Australian radio show 2DayFM this week. "We were just hanging out, one of my friends is a mutual friend, and we got wasted and did karaoke, as you do.
"Eight years later, it finally f*****g shows up on the Internet!" Katy lamented. "At least it shows you that we're just friends, like tried friends."
The 'Teenage Dream' singer went on to say that she feels sorry for Robert because he constantly gets romantically linked to any women he is spotted with.
"If you're a girl you can't be friends with that guy, like, come one!" she added. "I feel for him.'
Katy Perry launched her new album 'Prism' two weeks ago.