US High School Performs Katy Perry's 'Roar' In One Take Video
26 September 2013, 10:49 | Updated: 27 September 2013, 12:17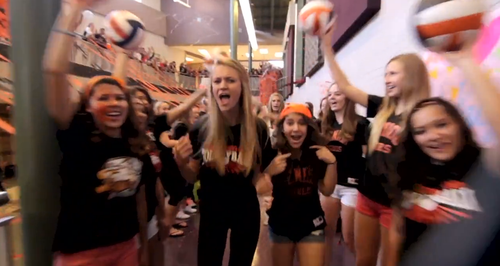 The 'Firework' singer tweets out a link to the clip after being impressed with the effort of the students.
A US high school has performed their own version of Katy Perry's 'Roar' music video.
Students of Lakewood High in Colarado performed a one-take rendition of the promo, with references to the original promo.
The version impressed Katy so much she tweeted out a link to the clip yesterday (25th September) and was full of praise for the efforts of those involved.
She wrote: "Oh my GAWD. Now this is what I call school SPIRIT: I hear you roaring LAKEWOOD HIGH!"
Check out the high school's version of the song below:
Meanwhile, Katy is preparing for the release of her new album 'Prism' and heads to London to close the iTunes Festival 2013 at the end of the month.