Katy Perry To Launch Her Own Record Label: "I'm Preparing For It Now"
21 June 2012, 10:09 | Updated: 21 June 2012, 10:25
The 'Teenage Dream' star is forming her own record label to help emerging artists find success.
Katy Perry has revealed plans to launch her own record label in the future to give new artists a chance to find financial success.
The 'Part Of Me' singer says she is currently preparing the details about her new venture, and hopes to give emerging artists the opportunity to put their music out into the world.
"I'm preparing for it now," Katy revealed to The Hollywood Reporter this week. "And when this record label does come to fruition, I'm going to try and avoid the things that take away any fighting chance for an artist to have financial success."
Katy was notably dropped by two big record companies while trying to find success herself until eventually signing a deal with Capitol Records in 2007 that led to the release of her debut studio album 'One Of The Boys'.
She added: "As people are coming to me with opportunities, I'm thinking, 'How would I want to be treated?'"
View a picture of Katy Perry on stage at Wembley Stadium for the Capital FM Summertime Ball 2012 below (Credit: PA):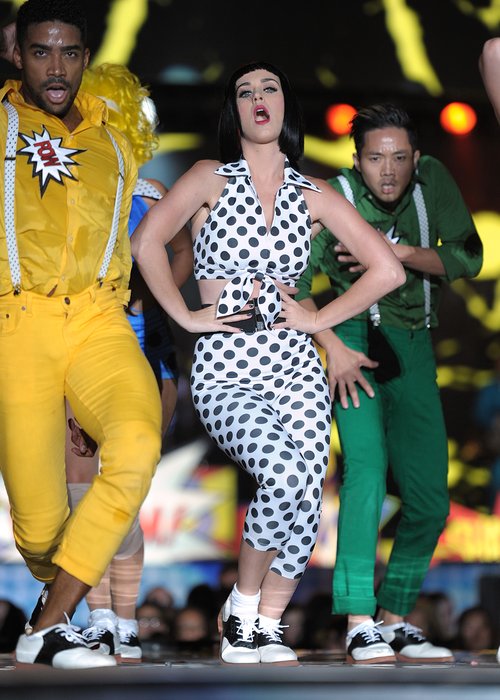 The 'California Gurls' star also spoke out about her impending divorce from husband Russell Brand in the interview, and confirmed she still believes in love and marriage and does not have any regrets about their time together.
Katy Perry launched the music video for 'Wide Awake' this week as the final chapter and single release from her second studio album 'Teenage Dream'.