Katy Perry Announces Two New Song Titles From Forthcoming Album 'Prism'
21 August 2013, 12:01
The 'Firework' star has teamed with Pepsi for a new campaign to select which one will be released.
Katy Perry has joined forces with Pepsi to reveal details of two new songs from her forthcoming new album 'Prism'.
The 'I Kissed A Girl' star will let fans listen to snippets of the two tracks on Satuday (24th August) and then vote for which one they want to be released.
The tracks will be called 'Dark Horse' and 'Walking On Air'.
Fans will be able to use the hashtag #KatyNow to unlock lyrics and further details of the two tracks over the coming days.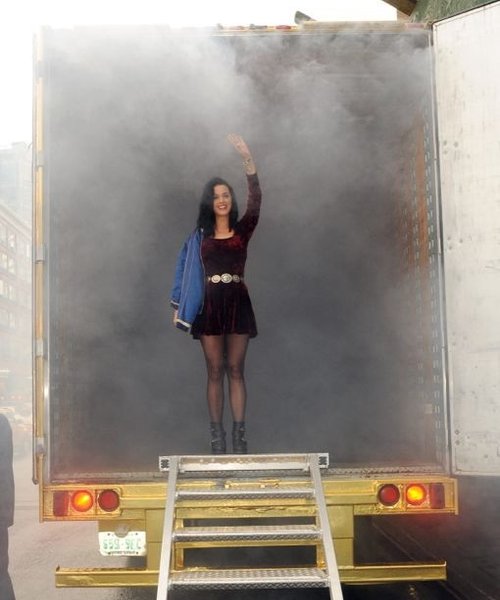 Katy Perry's new album 'Prism' will be released on 22nd October and she's currently preparing for the release of new single 'Roar'.
The US star has also this week been confirmed as closing next month's iTunes Festival 2013.