Katy Perry Sets Fire To Blue Wig In New Song 'Roar' Teaser - Video
2 August 2013, 18:29 | Updated: 2 August 2013, 18:31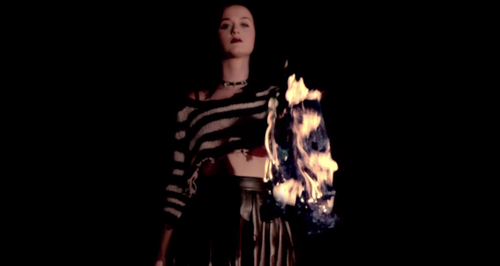 Watch the short clip of the star burning her iconic blue wig now.
Katy Perry has teased her new single 'Roar' with a short video clip showing her burning her iconic blue wig.
The singer unveiled the video earlier today (2nd August) showing her setting light to one of her signature looks from her previous album 'Teenage Dream'.
The title of the video 'Roar – Burning Baby Blue' includes the forthcoming single's title.
The track is the first to be taken from the star's third album 'Prism', which is due to be released in October.
In a recent interview, the star kept coy on how the record is going to sound. "It's gonna be three years later, how about that?" she quipped. "Pick up where we left off."