Katy Perry Confirms New Album 'Prism' Won't Feature John Mayer Collaboration
31 July 2013, 12:38
The 'Firework' singer speaks about working with her boyfriend on her latest record.
Katy Perry has confessed that her forthcoming new album 'Prism' will not feature boyfriend John Mayer.
The 'I Kissed A Girl' singer recently confirmed the pair were back together and told E! News that unfortunately there will be no musical feature from the blues-pop star on her album.
"He is not, actually," she said when asked about appearing on the record. "But thank you for asking."
She also kept coy on how the record is going to sound.
"It's gonna be three years later, how about that?" she quipped. "Pick up where we left off."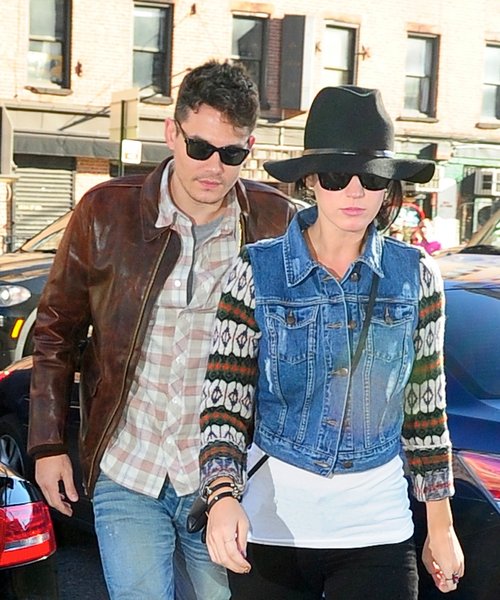 Katy also spoke about becoming the most powerful female star on Twitter after overtaking Lady Gaga's follower count.
"I just do fart jokes and things and sometimes I do important stuff and sometimes I just like to share what I'm up to and other times, I'm just retweeting strange stuff," she added. "I'm really proud, thank you for following me. I appreciate it."
Katy will release new album 'Prism' in October with rumours that her new single will be called either 'Roar' or 'Rawr'.