Katy Perry Hints That New Album Won't Feature Any Ex-Boyfriend Names
2 May 2013, 10:35
The 'I Kissed A Girl' singer says there are no plans to name-check the likes of John Mayer and Russell Brand.
Katy Perry has once again been teasing details from her new album and said there are no plans to speak directly about John Mayer or former husband Russell Brand.
The star's record will be her first full release since her divorce and recent romance with John.
"Maybe I'm not specific with names, but that's my lockbox where all my secrets go," she told Press Party. "Writing is like therapy. [My songs] stem from the truth inside of me."
The US star continued: "I just want songs to be relatable, and to be adopted as someone else's soundtrack."
The singer has previously told fans that she is about halfway through her new record and is once again teaming with her usual set of producers including Dr. Luke.
Check out a picture of Katy Perry attending a Broadway show last night below: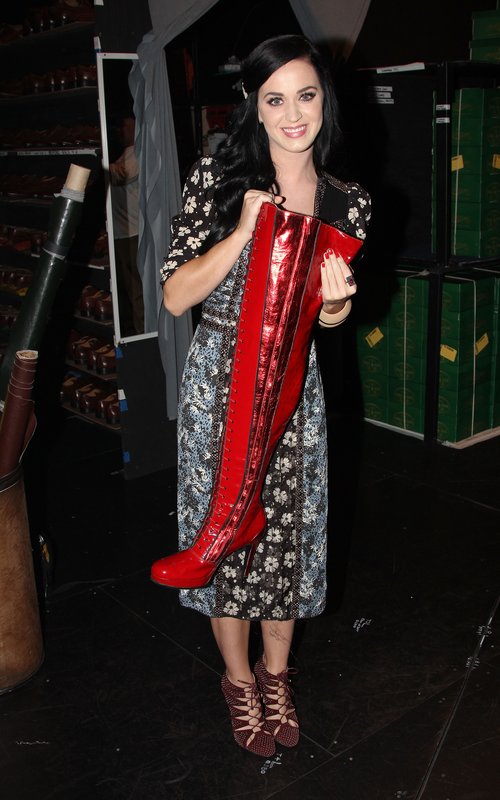 Meanwhile, Katy was out on Broadway last night as she watched the Tony Award nominated Kinky Boots.
She was also at a special launch party for the new film The Great Gatsby earlier in the week – which stars Leonardo DiCaprio.