Katy Perry's New Album: 9 Things We Want On The Follow-Up To 'Prism'
21 August 2015, 09:26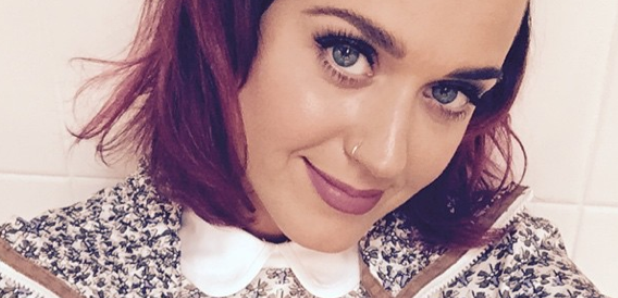 As fans speculate that K-Pez is back working on new music, here's our wishlist of what we want from Ms. Perry's return.
Katy Perry's been pretty hectic for the past year on her 'Prismatic' world tour but a cryptic Instagram snap posted this week has got fans VERY excited about the possibility she's started work on her NEW album... and is ready to say goodbye to the 'Prism' era.
The 'Dark Horse' singer posted a snap of her middle fingernail painted with the word 'bye' - but underneath a rainbow prism light, quickly causing the #KatyCats to take this as proof K-Pez is back in the studio and ready for some new tunes.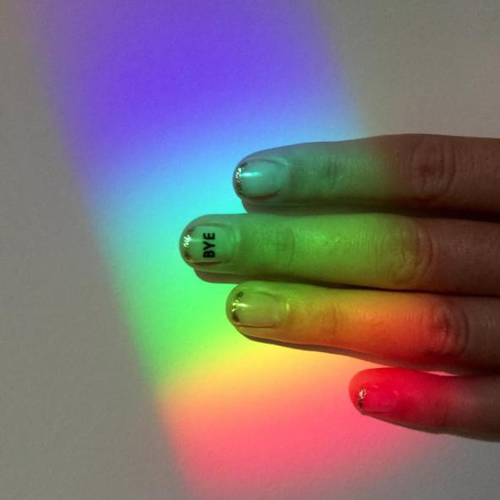 Picture: Instagram
While Katy has yet to confirm or deny speculation it can't be TOO far off the mark - we're well overdue some new Perry musical goodness - so here's our wishlist of what WE want from #AlbumFive.
1. OK so we can't be the ONLY ones hoping that Katy's recent zip-line Insta-video to R Kelly's 'I Believe I Can Fly' could eventually lead to a cheeky cover of the nineties anthem by K-Pez herself. It's a long-shot but a KatyCat can dream, right?
2. After chin-wagging with former POTUS' Bill Clinton and George Bush - perhaps the time is ripe for the United States Of K-Pez? That sounds like a new album title if ever we heard one...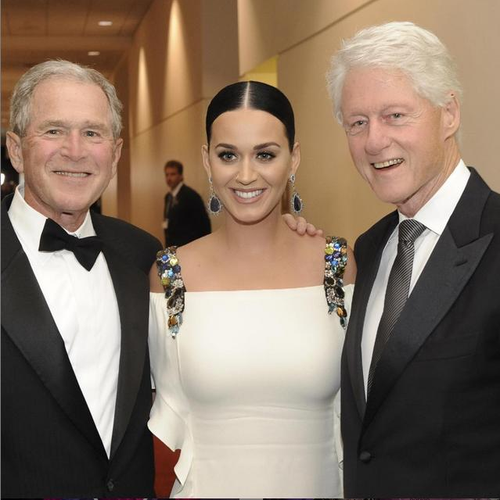 Picture: Instagram
3. After launching her brand new fragrance Mad Potion earlier this summer, could this be a hint about the theme of Katy's next record? Are things about to get a little cray cray for Ms. Perry?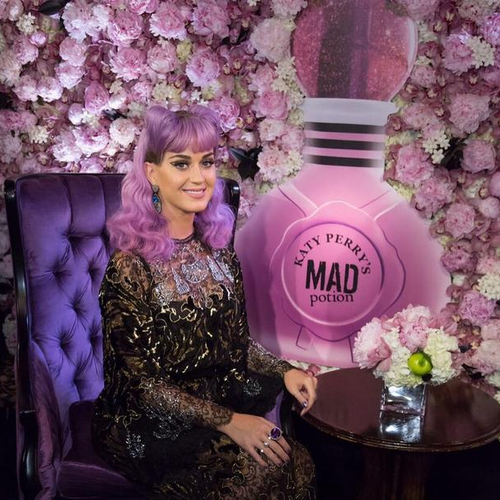 Picture: Instagram
4. After hanging out on the road this year it sure LOOKS like Katy and Nicki Minaj are BFFs these days - and you just KNOW Katy will want to nab a rap verse from the 'Anaconda' star if she can. BRING IT ON LADIES!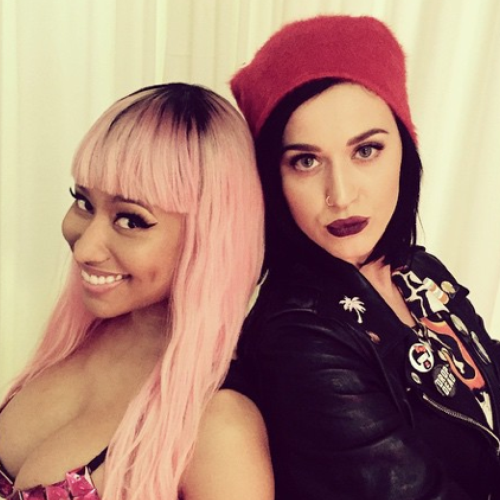 Picture: Instagram
5. Isn't it about time Katy brought out an anthem for ALL the #KatyCats out there? That would be downright PUUUURFECT!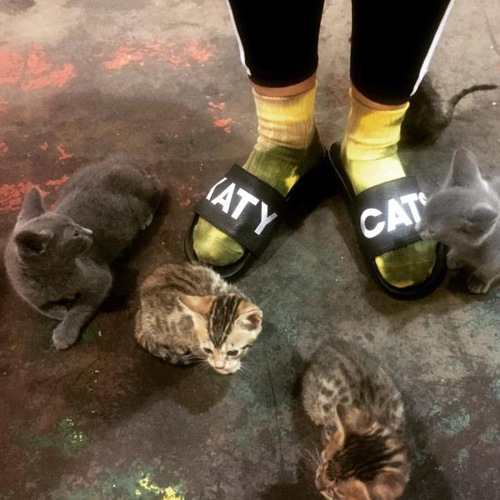 Picture: Instagram
6. An ode to #LeftShark? He's been a HUGE influence on Katy's career over the past year after all!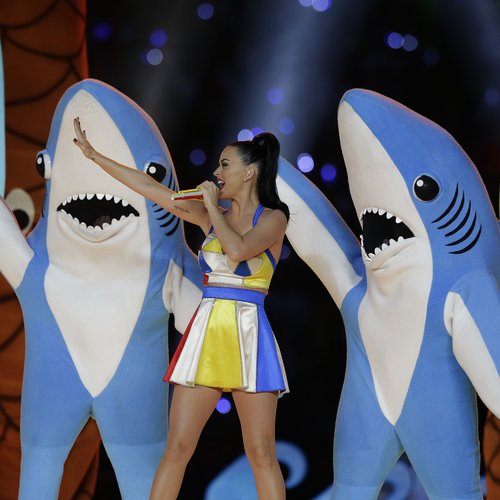 Picture: Getty
7. Just this month Katy posted a HILARIOUS teaser for what sure looks like a Christmas song. Could a WHOLE album of festive hits be on the way - or just a bonus track to get us all geared up for Santa this winter?
9. Bring on the 'Bad Blood'! Taylor's had her say on THAT feud and we reckon it's high time K-Pez got to speak her mind on the subject. It's only fair, right?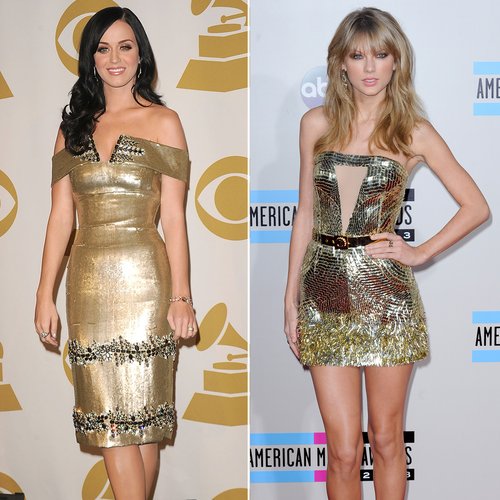 Watch this space for full news on Katy Perry's new album as soon as we hear of it. Bring it on!
You may also like...
QUIZ: Try Your Luck At Guessing These Katy Perry Song Lyrics