Katy Perry Visits Madagascar On Charity UNICEF Trip: "My Eyes Were Opened Wide"
8 April 2013, 13:11
The 'I Kissed A Girl' singer was seen spending time with local school children and health workers in the country.
Katy Perry has been pictured out in Madagascar on a charity trip with UNICEF this weekend as she escapes the media storm surrounding her recent break-up from John Mayer.
The 'Firework' singer spent time at the Ampasina Maningory Health Centre in Analanjirofo as well as talking to school children at Sahavola.
The star also released a statement following her trip, and spoke about the eye-opening experiences she went through.
"In less than one week here in Madagascar, I went from crowded city slums to the most remote villages and my eyes were opened wide by the incredible need for a healthy life – nutrition, sanitation, and protection against rape and abuse - which UNICEF is stepping in to help provide," she said.
The 'Firework' singer also admitted that her experiences of education on the island is completely different to anywhere she's previously experienced.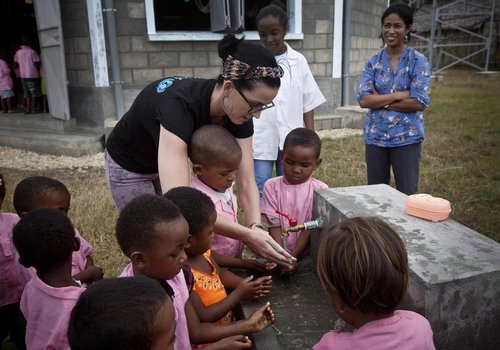 "An education is an incredible opportunity here," she added. "'I visited a very remote community, where children and teachers walk for 45 minutes just to get to school.
"This is a testament to how appreciative they are about their education."
Meanwhile, the singer's private life has continued to dominate recent headlines following her split from musician John Mayer.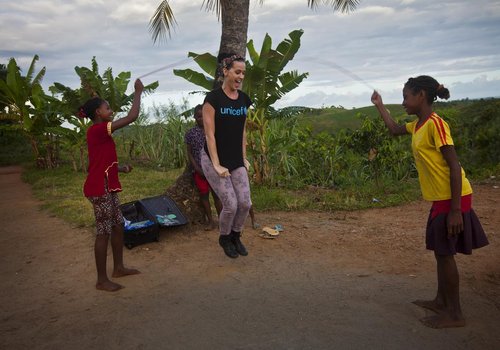 The male star confirmed the break-up during an appearance on the Ellen DeGeneres show and said the pair enjoyed a "very private" relationship.