Katy Perry On "Wonderful" Romance With John Mayer: "There's No Rush"
22 January 2014, 13:39 | Updated: 22 January 2014, 13:50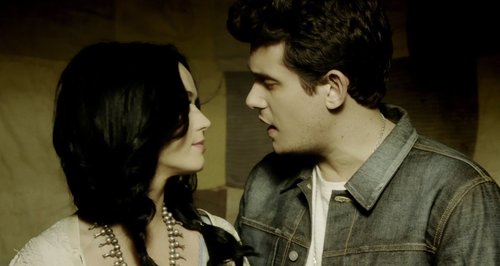 The 'Unconditionally' star also confirms she has never had any plastic surgery before.
Katy Perry says she is having a "wonderful" time with boyfriend John Mayer and is in "no rush" to take the relationship to the next step.
The 'Firework' singer opened up about her romance in the new issue of GQ US this month, while also revealing she has never had plastic surgery.
"I think that I needed to grow up," Katy explains in the February issue of the publication. "I'm just having a wonderful experience with a wonderful guy. There's no rush."
The US star went on to open up about her image and promises fans she has never had any cosmetic surgery.
"I've never had any plastic surgery," Katy revealed. "Not a nose, not a chin, not a cheek, not a t*t.
"So my message of self-empowerment are truly coming from an au naturel product," she added.
Katy Perry kicks off her 'Prismatic World Tour' later this year in the UK.