Katy Perry Requests Only Healthy Food For Live Show Riders
6 January 2014, 11:39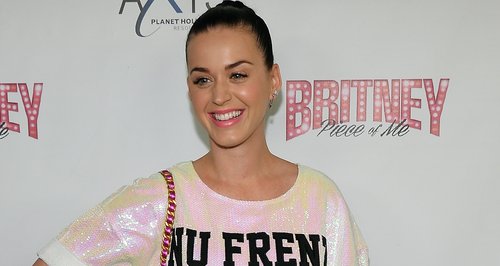 The 'Unconditionally' star steers well clear of unhealthy eating options for her pre-show rider snacks.
Katy Perry looks to be starting off 2014 with a healthy eating regime after details of her recent rider were leaked online.
The 'Roar' singer played a New Year's Eve concert at Caesar's Palace in Las Vegas at the end of December, and TMZ claims the list was full of fruit and vegetables rather than the usual pop star demands.
According to the claims, Katy requests two large baskets of fruit, one being exotic, as well as fresh vegetables like spinach, broccoli and carrots.
The US star is also said to request a vegetarian option with whole foods like quinoa and couscous, as well as fresh vegetable crudités, granola and dried figs.
The rider revelations come fresh from Katy revealing to Capital that she wants to get her "tour legs back" ready for the start of her 'Prismatic World Tour' later this year.
Katy Perry has teased plans to release 'Dark Horse' as her next 'Prism' single.