Katy Perry Looking Forward To Catching Up With Music Friends At Grammy Awards 2014 - Audio
26 January 2014, 08:00 | Updated: 27 March 2017, 16:31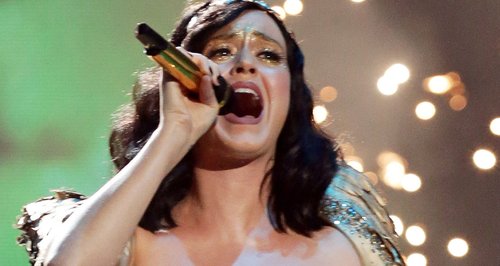 The 'Roar' singer also says she is honoured to be up for two gongs at the event tonight in LA.
Katy Perry has opened up on feeling honoured to be nominated at the Grammy Awards 2014 this weekend as well as looking forward to catch up with some of her pop pals at the event.
Katy Perry on being excited for the Grammy Awards 2014...
The 'Unconditionally' singer is up for two gongs this evening (26th January), both Best Pop Solo Performance and Song Of The Year for her 2013 hit 'Roar', and says it was a particularly special song to be nominated for.
"You know, I think that 'Roar' is a different kind of song, especially because it's been nominated in the category Song Of The Year, which is specific to songwriting," Katy revealed to Capital's showbiz reporter Kevin Hughes. "Which feels like it's specific to the message, then people are thinking about the message of the song and so that's important for me.
"I'm just excited I get to be invited to the party and I get to get dressed [up]," Katy continued, before adding about her fellow music stars: "Yeah they're all there and it's fun to see everyone, catch up and stuff."
Katy Perry is also set to perform live at the Grammy Awards 2014 later tonight in Los Angeles.
[[ This video has been removed ]]