Katy Perry And Selena Gomez Rub Fergie's Belly As Singer Shows Off Baby Bump
25 March 2013, 11:13
The stars were all in attendance for this weekend's Nickelodeon Kids' Choice Awards 2013.
Katy Perry and Selena Gomez were pictured rubbing Fergie's belly at the Nickelodeon Kids' Choice Awards 2013 this weekend as the Black Eyed Peas star proudly showed off her baby bump.
The 'London Bridge' singer announced that she was pregnant with her and husband Josh Duhamel's first child earlier this year and flaunted her figure on the red carpet of the event in Los Angeles.
The singer wore a colourful and tight-fitting outfit to the event with Josh acting as host for the evening.
Katy also wowed on the red carpet of the event in her first public event since her rumoured split from musician John Mayer.
The pair were said to have ended their romance last week – with reports since suggesting their separation could be temporary.
Check out a picture of Katy and Selena rubbing Fergie's baby bump below: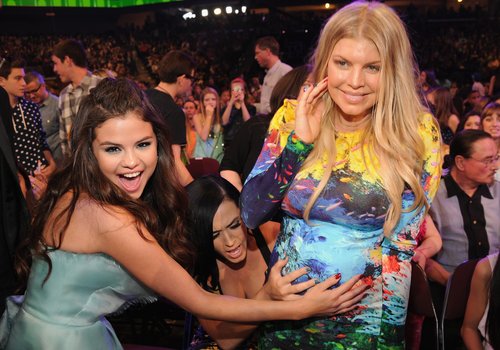 Later that night, Katy opted for a change of attire from her summer themed skirt and cropped top as she was spotted enjoying a night out wearing a lingerie-style dress.
Meanwhile, the 'Firework' singer was among the big winners of the night at the KCAs as she picked up the prize for Favourite Female Singer.

Check out a picture of Katy on her night out following the event below: (Picture: Splash)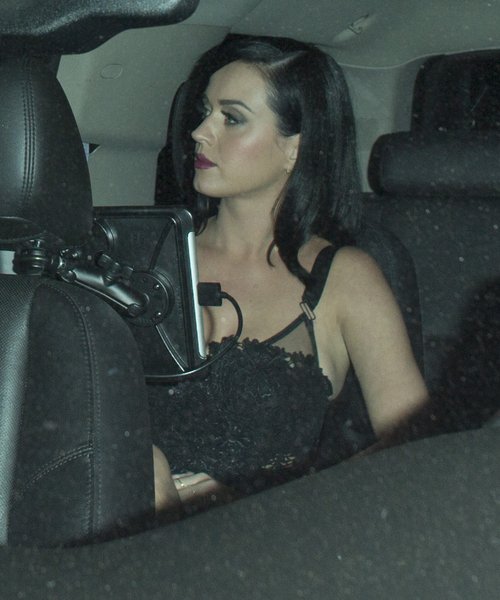 One Direction, Justin Bieber and actress Kristen Stewart were also on the winners list with performances coming from the likes of Ke$ha and Pitbull.