Katy Perry And Ellie Goulding's Dresses For Jingle Bell Ball Make Crowd 'Roar' With Approval
7 December 2013, 23:01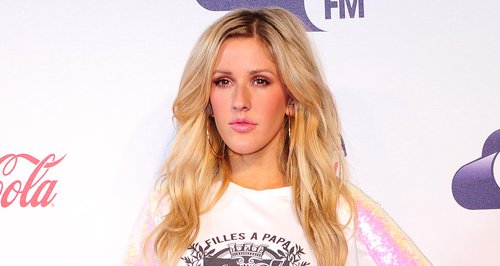 The two pop stars' fashion choices proved a hit with fans as they performed at the Capital FM event.
Katy Perry and Ellie Goulding both wowed in the fashion stakes with some incredible dresses on night one of the Capital FM Jingle Bell Ball 2013 on both the red carpet and on stage.
'I Need Your Love' singer Ellie walked the red carpet this evening (7th December) at the O2 Arena in an alphabet patterned skirt and matching white logo t-shirt, paired up with gold trainers.
Check out Ellie Goulding wearing her red carpet dress at the Jingle Bell Ball below:
Ellie later took to the stage in baby black and white trousers and a leather cropped top, letting her hair fall loose for the set so she could swing it around during her song performances.
See Ellie Goulding's wardrobe change for her performance below:
Katy Perry's stage outfit drew high praise from her fans as she emerged onto the stage to close out the show in a pink, sequinned dress with her hair tied back out of her face.
Katy Perry performed in a baby-pink tasselled dress when she took to the stage to close the first night of the Jingle Bell Ball:
To walk the red carpet at the Jingle Bell Ball Katy kept in theme with her song 'Roar' by wearing a red leopard print style sleeveless dress .dress
See Katy's red leopard print dress for the Jingle Bell Ball red carpet below: