Katy Perry's 'Dark Horse' Helps Her Match Rihanna's Number One Songs Record In US
11 February 2014, 11:20 | Updated: 11 February 2014, 11:22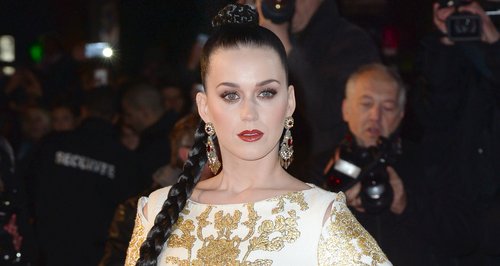 The US star now has 11 number ones in total on the Pop Songs chart out in America.
Katy Perry has matched Rihanna's record for the most number ones on the Billboard pop songs airplay chart.
The 'Teenage Dream' singer's latest release 'Dark Horse', featuring rapper Juicy J, has reached number one on the Top-40 style airplay chart helping her equal Rihanna's record of 11 chart-toppers in total.
Rihanna last reached number on back in December last year with her Eminem team-up 'The Monster', while Katy's recent singles like 'Roar' have all charted at number one as well.
Pink has scored nine number ones over her career, while Lady Gaga is fourth with seven in total.
Katy Perry has promised to unveil the music video for 'Dark Horse' very soon, after pictures of her on the set of the promo emerged online this week.