Katy Perry Wants Cheryl Cole Back On X Factor UK: "Simon, Don't Be Mean!"
24 January 2014, 10:20 | Updated: 27 March 2017, 16:31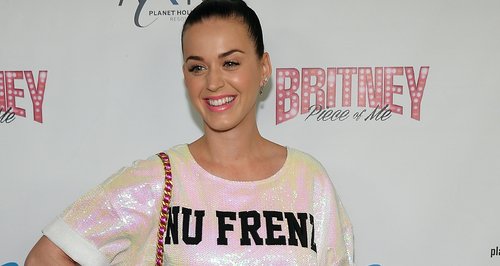 The 'Roar' star says she would love to see "adorable" Cheryl back on the show.
Katy Perry has urged Simon Cowell to rehire Cheryl Cole on The X Factor UK this year and warns him that he'll have her to answer to if he doesn't.
The 'Unconditionally' singer, who sat on the panel with Cheryl while guest-judging back in 2010, says she would love the 'Call My Name' star to retake her seat on the show.
"Of course I want to see Cheryl back on The X Factor, who doesn't right?" Katy revealed, according to Yahoo OMG!. "Simon don't be mean!
"Just pay her what it takes, the British Public want her back on their TV!" Katy urged. "Cheryl is absolutely adorable, and if I perform on The X Factor UK next season and Cheryl isn't one of the judges, then Simon you are going to have me to answer to."
See a picture of Katy and Cheryl on the panel together four years ago below:
Katy Perry opened up about her romance with John Mayer this week and has also teased plans for the staging of her upcoming 'Prismatic World Tour'.
[[ This video has been removed ]]