"I Don't Need A Dude To Have A Baby": Katy Perry On Baby Plans And Weird Nicknames!
31 July 2014, 11:44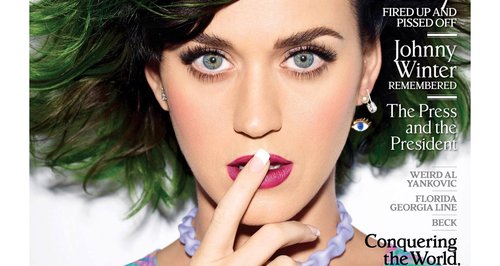 Katy Perry wouldn't rule out doing motherhood alone, but her career is her priority for the next few years…
Katy Perry is one of the world's hottest and most eligible women – but the pop superstar says she wouldn't rule out going it alone when it comes to having kids.
While children are not in her immediate plan, Katy is considering becoming a mum in the next five years. She told Rolling Stone, "I want to be doing that in the right time. And that's not in the next two years, you know?"
"Maybe it's in a five-year plan, but I need to really be able to focus 100 percent of my attention on it. I don't really want to take the child on tour. Not until, like, birth through five is over."
"I don't need a dude. It's 2014! We are living in the future; we don't need anything. I don't think I'll have to, but we'll see. I'm not anti-men. I love men. But there is an option if someone doesn't present himself."
We doubt you'll be short on offers, Katy!
And while Katy is totally focused on her career for the foreseeable future, work isn't the be-all and end-all of her life. She said, "I'm not, like, a crazy 'I'm gonna die for my fans' type. Some people are so dramatic about it, and you're like, 'Honestly, you're not the Second Coming. You're just an entertainer!'… I'm very grateful for fans' support, but I'm not thirsty or desperate."
Katy also opened up about her rather funny nickname from her school days, "I'm the class clown's assistant. That's what I was in high school. I mean, they called me 'over-the-shoulder boulder holder,' and I wasn't that cute. I looked like a square ­– a rectangle, actually – because I was going through my teenage awkward phase."
Katy Perry as an awkward teenager? Nope, we don't believe it either!
You may also like…