Katy Perry Goes BIG For Her 30th Birthday – Partying In Paris And Marrakech!
29 October 2014, 12:18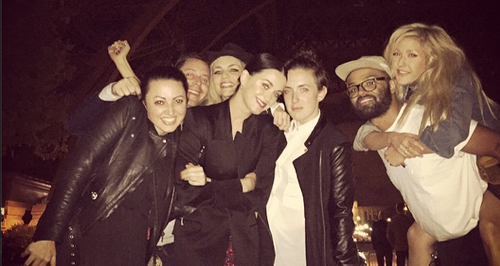 Katy Perry enlisted celeb pal Ellie Goulding and rumoured boyfriend Diplo to celebrate her 30th in style
Katy Perry definitely isn't one to do things by halves – least of all when it comes to celebrating her 30th birthday.
The singer chose to celebrate turning 30 by jetting from Paris to Marrakech to celebrate with Ellie Goulding and rumoured boyfriend Diplo.
The Sun reports that Katy hired a private plane and flew 70 of her friends and family to the two cities – swanky!
Ellie posted a snap of herself with Katy and a group of friends under the Eiffel Tower, and the group are said to have had dinner at the Michelin-starred restaurant, Le Jules Verne near the top of the tower.
Ellie also posted a photo of her with Katy in Morocco, while Katy Instagrammed a picture of herself going incognito in a spice market.
This is DEFINITELY how we plan to celebrate our next birthday… just need to win the lottery first…
You May Also Like…