Seth Rogen On Turning Down Kanye West's Wedding Offer: "It Wasn't Going To Be Funny"
2 May 2014, 11:48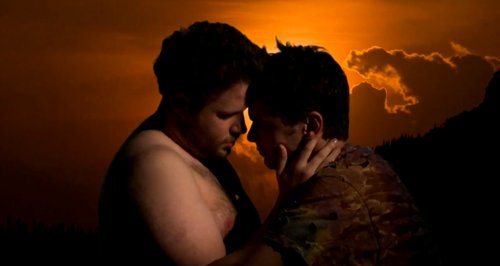 The Hollywood star opens up about almost performing 'Bound 2' at Kanye's wedding to Kim Kardashian.
Seth Rogen has opened up about his and James Franco's decision not to replicate their 'Bound 2' parody for Kanye West and Kim Kardashian's wedding celebrations.
The Bad Neighbours star says he had a call from the 'All Of The Lights' rapper, but that the trio eventually decided it wouldn't be as funny as they thought to perform together the night before the big day.
"Me and Franco got a call," Seth admitted on The Ellen Show this week. "[Kanye] said he was thinking it might be funny if he performed it at the wedding and we came out on a motorcycle.
"And we were like, 'And then what do we do?'," he explained. "And we were all like, 'I don't know'.
"That's probably not going to be very funny then," Seth added, and revealed the three decided not to go ahead with it.
Despite all deciding against the performance, Seth admitted that if Kanye pushed the issue he would definitely be there at the rapper's wedding.
"i would be there naked, with a shirt off, however he wanted me, on a motorcycle, doing whatever he needed," Seth added. "Because I'm a fan."
You may also like: