Justin Timberlake Hits Out At Reporter Who Didn't Know He Released A New Album
23 May 2013, 11:27 | Updated: 23 May 2013, 12:18
The 'SexyBack' star was promoting his new film in Cannes when he was questioned about returning to music.
Justin Timberlake was left reeling after being questioned by a journalist who failed to realise he had released a new album this year.
The French reporter was among a group of journalists taking part in a round-table with the singer for new movie Inside Llewellyn Davis at Cannes festival this week.
"You have nothing to prove anymore in music, Justin. But I have a feeling that you are making some sacrifice in music just because you are so focused right now on your acting," was the question asked by the reporter.
"I just put a record out, man!" responded Justin, with co-star Carey Mulligan adding: "He put out two!"
The 'Cry Me A River' singer continued: "I put out a record that has a second part. That comes out this fall! Where have you been?"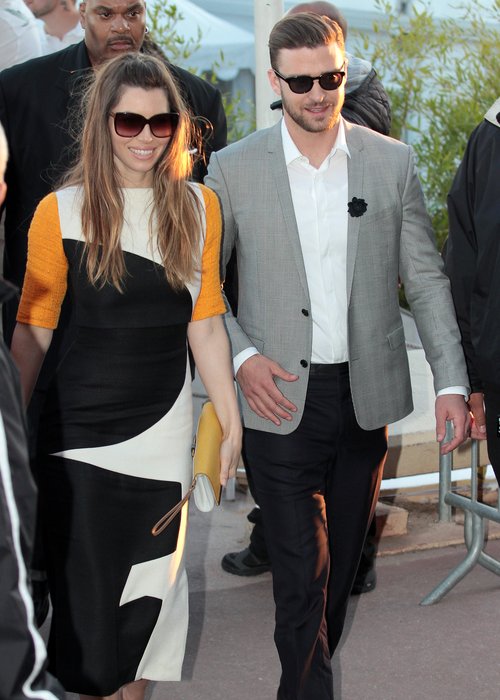 "You gotta get out of Cannes, man. You gotta get out of Nice. You gotta get off your little island, man. As a matter of fact, I'm insulted. It's very pretentious."
According to Vulture, the reporter attempted to clarify what he meant and said: "No, you have to admit, Justin, you have never been so focused, I have the feeling, about your acting career. For some reason, I have the feeling that you're super-super-focused. Right now your top priority is acting, maybe. Am I wrong?"
Justin added: "Would you like to know my schedule? I start a tour in the summer. I start another tour in October."
The singer heads on his 'Legends Of Summer' outing with Jay-Z this summer and his own solo tour at the end of the year.
Justin will also head to the Capital FM Summertime Ball next month.