Justin Timberlake And Marcus Mumford Feature On Inside Llewyn Davis Tracklisting
28 June 2013, 14:56 | Updated: 2 July 2013, 16:06
The 'SexyBack' singer's team-up with fellow co-star Carey Mulligan is also included as well as Bob Dylan.
Justin Timberlake's collaborations with Marcus Mumford and Carey Mulligan will feature on the soundtrack to the upcoming new movie Inside Llewyn Davis.
The full list of songs featured on the record were released this week and Bob Dylan's 'Farewell' will also be included.
The 'Cry Me A River' singer first revealed to Capital FM that he had teamed with the Mumford & Sons man on a new song for the film – which stars his wife Carey.
The song is called 'The Auld Triangle' and also sees Chris Thile, Chirs Eldridge and Gabe Witcher on board.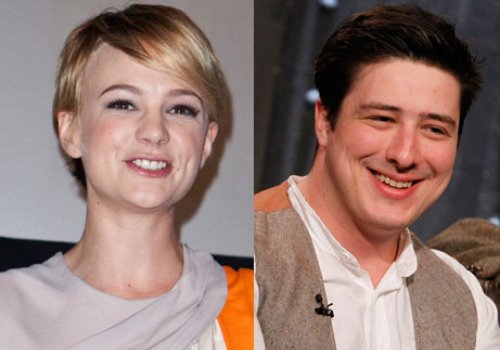 The full tracklisting to the new film Inside Llewyn Davis is as follows:
'Hang Me, Oh Hang Me' – Oscar Isaac
'Fare Thee Well (Dink's Song)' – Marcus Mumford and Oscar Isaac
'The Last Thing on My Mind' – Stark Sands with Punch Brothers
'Five Hundred Mile' – Justin Timberlake, Carey Mulligan and Stark Sands
'Please Mr. Kennedy' – Oscar Isaac, Justin Timberlake and Adam Driver
'Green, Green Rocky Road' – Oscar Isaac
'The Death of Queen Jane' – Oscar Isaac
'The Roving Gambler' – John Cohen with the Down Hill Strugglers
'The Shoals of Herring' – Oscar Isaac with Punch Brothers
'The Auld Triangle' – Chris Thile, Chris Eldridge, Marcus Mumford, Justin Timberlake and Gabe Witcher
'The Storms Are on the Ocean' – Nancy Blake
'Farewell' – Bob Dylan
'Green, Green Rocky Road' - Dave Van Ronk
The film will hit cinema screens in the US in December with a UK release still to be decided.
This summer will also see Justin appear alongside Ben Affleck in the new film Runner Runner.
The star revealed this week how he had originally wanted the role of the villain in the thriller and was immediately drawn to the script.