WATCH: Justin Timberlake Just Gatecrashed A Fan's Wedding & Made Their Day Even Better
16 August 2016, 13:37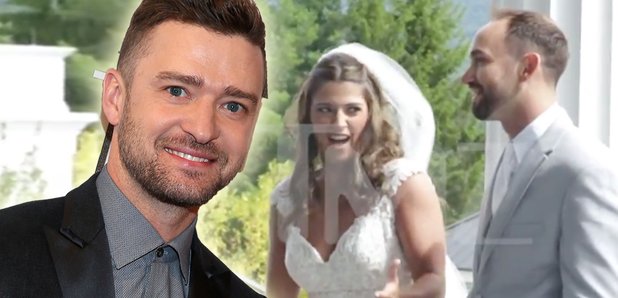 Because who wouldn't want one of the world's biggest pop stars in their wedding photos?
Your wedding day is supposed to be the most magical day of your life – and for this couple, their big day was EVEN better than they expected… when Justin Timberlake turned up to pose for a few photos!
Chelsey Gaudet and Ryan Parks got the surprise of their lives when her father bumped into JT during their wedding – and managed to convince him to pose up for their wedding album.
Judging by Justin's attire, we reckon the father of the bride dragged him straight off the golf course – but he was more than happy to oblige, telling the couple, "I have another wedding I actually have to make."
Proof, yet again, that JT is the coolest pop star on earth – we know who we're calling when we get married…