Justin Timberlake Denies Wanting To Play The Riddler Or Any Superhero On Film
3 September 2013, 11:57 | Updated: 3 September 2013, 12:32
The 'What Goes Around' singer addresses recent comments that he would love to appear in a new Batman flick.
Justin Timberlake has denied claims that he wants to play the role of The Riddler in a new Batman movie.
The 'Cry Me A River' star stirred speculation last week when he spoke about the appointment of Ben Affleck as the caped crusader.
Justin stars alongside Ben in the new flick Runner, Runner and was questioned if he would like to be Robin.
After admitting The Riddler was more his preference, Justin addressed a press conference for his new movie about those previous remarks.
"Something I said recently got completely, not surprisingly, misinterpreted. But no, I have no desire to be any type of superhero," he said. "I could never live up to those types of standards."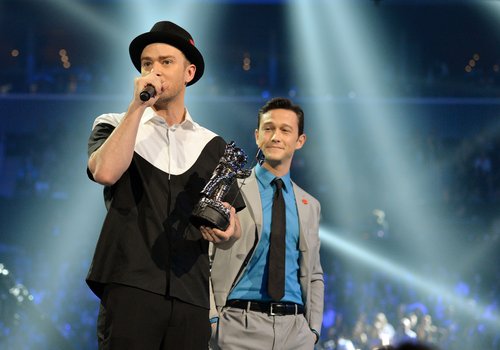 Justin also spoke about his recent performance at the MTV VMAs 2013 and admitted it was tough getting through his intense dance routine.
"Being 32 and trying to dance that much at the VMAs – that was gambling," he joked.
It was a big night for the singer at the VMAs as he also picked up the special Michael Jackson Video Vanguard award.
He also explained that he managed to clear the air with Kanye West over an apparent feud between he pair.