Jonas Blue – 'By Your Side' Feat Raye (Live At The Jingle Bell Ball 2017)
9 December 2017, 22:25 | Updated: 26 April 2018, 14:10
Jonas Blue plus Raye, live at London's O2? YES PLEASE.
When you have this many tunes under your belt, it's no wonder Jonas Blue was a crowd favourite – and he even brought along Raye to entertain the #CapitalJBB ravers!
It's hard to believe that last year was Jonas' first ever Jingle Bell Ball, but we had to get him back for round two after he turned the O2 into a dance party… and you know the same happened tonight!
You can't help but be in a good mood when this guy takes the stage – and you guys were right by his side from the start of his set right through to the very last song!
Jonas Blue – Jingle Bell Ball 2017 Set List
'Perfect Strangers' feat JP Cooper
'Fast Car' feat Dakota
'We Could Go Back' feat Moelogo
'By Your Side' feat Raye
'Mama' feat William Singe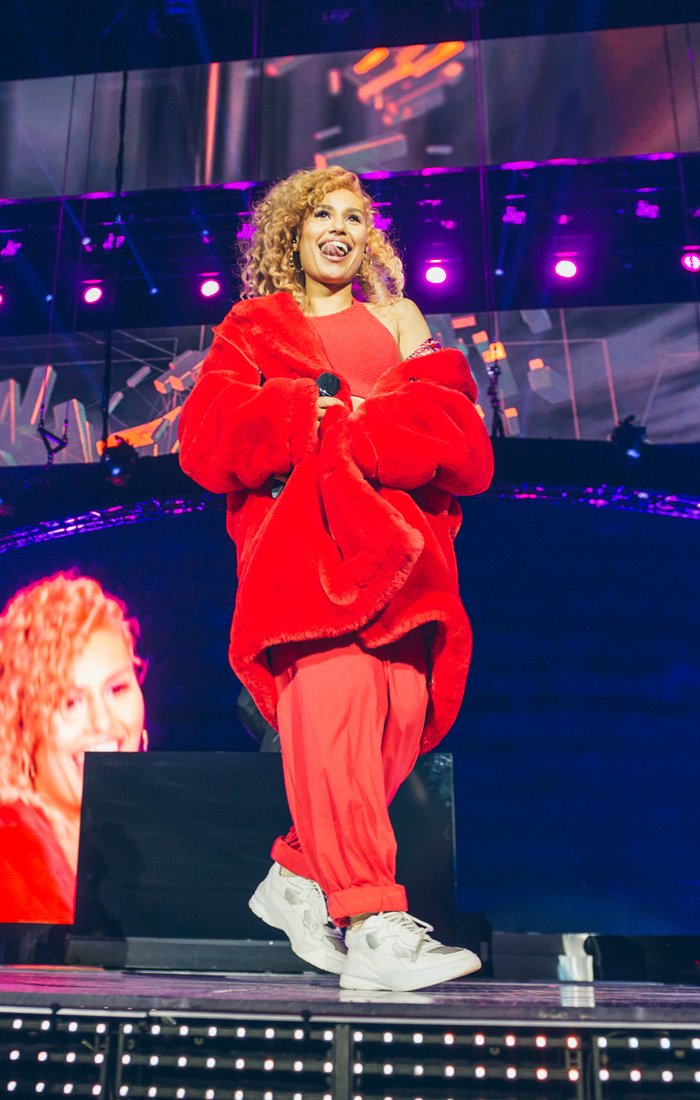 Jonas Blue 'By Your Side' Lyrics
Let's go out and be wild
Do it while we can (do, do)
Runnin' free in the world
We got all weekend (do, do)
[Refrain]
Tear it up, tear it down
Gettin' lost in the sound of our hearts beatin'
Take me here, take me now
Gettin' lost in a crowd with you
Up, all night
I waited for you all my life
Hold my hand and keep me close
I'll never let you go
No not tonight
Keep me by your side
Keep me by your side
Keep me by your
Side, side, side, your
Side, side, side, your
Side, side, side, your
Side, your-your-your-your-your-your
Side, side, side, your
Side, side, side, your
Side, side, side
Keep me by your
Side, side, side, your
Side, side, side, your
Side, side, side, your
Side, your-your-your-your-your-your
Side, side, side, your
Side, side, side, your
Side, side, side
Keep me by your side
Scattered hearts, broken glass
I don't feel a thing (do, do)
'Cause I'm frozen in time
When you're next to me (do, do)
Tear it up, tear it down
Gettin' lost in the sound of our hearts beatin'
Take me here, take me now
Gettin' lost in a crowd with you
Up, all night
I waited for you all my life
Hold my hand and keep me close
I'll never let you go
No not tonight
Keep me by your side
Keep me by your side
Keep me by your
Side, side, side, your
Side, side, side, your
Side, side, side, your
Side, your-your-your-your-your-your
Side, side, side, your
Side, side, side, your
Side, side, side
Keep me by your
Side, side, side, your
Side, side, side, your
Side, side, side, your
Side, your-your-your-your-your-your
Side, side, side, your
Side, side, side, your
Side, side, side
Keep me by your side