John Newman Teases Brand New Track: "It's Really Exciting For Me"
7 April 2014, 11:56 | Updated: 27 March 2017, 16:31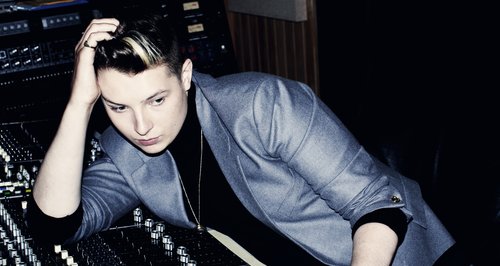 The singer reveals he is working on a "different project" which will be unveiled this summer.
John Newman has teased details of a new track to be released this summer.
The singer said he is excited about the project but wants to keep the details a secret to avoid over-hyping it.
"I'm working on a bit of a different project at the moment for the summer," he told Capital FM. "I don't want to say too much about it now because it's really exciting for me, and I don't want to build it up and create loads of expectation.
"I just want it to hit radio and see what happens. I'll be very open to talking about it after that!"
The star also revealed that his second studio album is "well under way", adding: "I've continued writing whenever I can. Rather than feeling the pressure, I'm excited to get on with it.
"Honestly, I feel like I can do better than my first album. I gave it my best shot, but I know I can do better."
"Since touring I've been picking up more influences in pop and hip-hop," he continued. "It doesn't mean I'm going to do a hip-hop album, but you might hear elements of it in the music."
Newman releases his new single 'Out Of My Head' from his latest album 'Tribute' this week. Watch the music video for the track below:
[[ This video has been removed ]]