BULLSEYE! John Newman Plays Darts & Teases His New Album For The Big Top 40
21 July 2015, 09:09
John gives some BIG hints about his second record... and shows off some SERIOUS darts skills.
John Newman proved he's an AMAZING multi-tasker this past weekend when we got him to tell us all about his new album AND play darts at the same time.
Heading down to a local pub with the Vodafone Big Top 40's Kat Shoob, John showed off his bullseye skills and gave some big hints about what's to come on his next release, the follow-up to his 2013 debut 'Tribute'.
"The first record was a break-up album and when you write a break-up album everyone asks you the question will the next one be a break-up album," John explained this past Sunday. "On tribute I was writing about a relationship that went from being a positive to a negative, like most break-ups do, but then on this album it's gone from being a negative to a positive."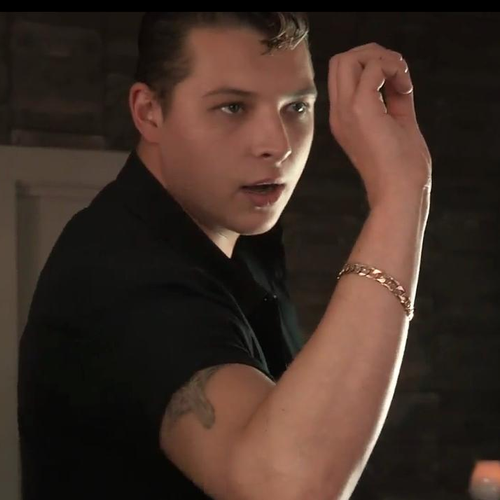 Plus John gave us his first BIG hints about the kind of sound he's going for on this new album, a new collaboration he hadn't revealed before AND a clue about the overall concept of the record.
"It's very slick, 'Come And Get It' is a good sum-up," John explained. "I've done a collaboration with Charlie Wilson who did a team-up with Sigma, He was incredible, so inspiring.
"It's all based around a concept of the cycle of life and how that's based around music and fashion and things," he added.
John Newman says fans can expect his second studio album to arrive around October time, and you can buy his new single 'Come & Get It' right here.
You may also like...
WATCH: John Newman's Video For 'Come And Get It'