LISTEN: John Newman's New Song 'Come And Get It' Has Arrived And It's AMAZING
1 June 2015, 08:38 | Updated: 1 June 2015, 09:12
John Newman - Come And Get It
03:42
John's officially back and he's told us exactly what we can expect from the new track ahead of its first play on Capital.
John Newman is back with a brand new album on the way, and his brilliant first single 'Come And Get It' arrived earlier today (1st June) with our first play on Capital.
It's been a little while since we have heard any new solo music from John since 2013's 'Tribute' album, aside from his collaboration on Calvin Harris' 'Blame', but it sounds like we have a LOT to look forward to.
John told us about the new song, "It's part of a record, I've made a new project and a new record and the intention was to make a record that felt good to me in the sun, in the car driving and I thought what better place to do that than Los Angeles.
"I worked with some incredible, incredible people, incredible musicians that I would never dream of working with and sat in the chair and produced them guys and it was hard to get my head focused when I had such good musicians in!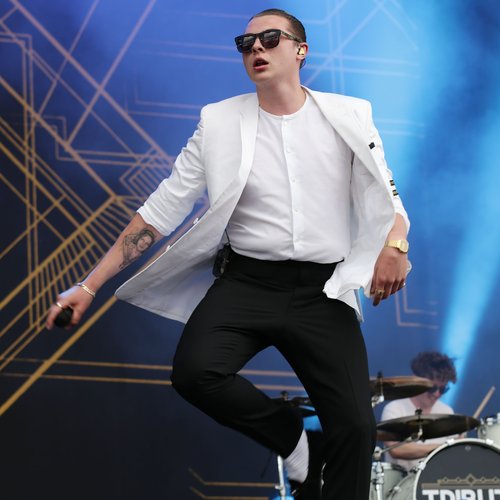 "But just to sum it up, I never feel any boundaries like I'm held in a pen with my sound, it's my own record. I wouldn't say it sounds like anything else, but it's inspired by the sun and disco and good grooves."
@JohnNewmanMusic can't wait til that song is on replay EVERYWHERE! We're so proud of you John! Hope you know that #ComeAndGetIt

— John Newman Sweden (@johnnewman_swe) June 1, 2015
@JohnNewmanMusic #ComeAndGetIt has no1 written all over it. Great way to wake up on a M'day morning, listening to your voice on the radio

— Melanie igo (@Meligouk) June 1, 2015
In love! @JohnNewmanMusic new tuneeeee #ComeAndGetIt

— Shanna (@ShannaHelleur) June 1, 2015
OMG!!! day has started amazing. wake up to @JohnNewmanMusic new song!! been waiting on new stuff since I saw him in October #ComeAndGetIt ♡

— Sammi Walton (@_Sailor89) June 1, 2015
Can't wait for @JohnNewmanMusic s new album loving #ComeAndGetIt

— Zoë Walker (@_zoewalker_) June 1, 2015
'Come And Get It' is the first song to be lifted from John's forthcoming second album, and fans can expect a different sound from the singer.
He told Capital, "We spoke about how the sun is very inspiring, you want to make music that feels good in that. You can hear the difference in the groove almost, and that was the important thing for me this time, that instead of it being a big stumpy British kind of rough feeling record, that it was a bit slicker, a bit tighter, a bit more American influenced and we got that.
"Better grooves, better basslines and better hooks and I think we got that."
'Come And Get It' will be released on 17th July.