Jessie J Presented With Personalised Football Shirt At Tottenham Hotspur Match
8 April 2013, 10:56
The 'Do It Like A Dude' was watching the Premier League team with her Dad and also met Ledley King.
Jessie J was pictured among the crowd watching the Premier League football clash between Tottenham Hotspur and Everton at White Hart Lane this weekend.

The 'Who's Laughing Now' singer was also presented with her own special commemorative t-shirt with her name and the number one on the back by Spurs' former star Ledley King.
Commenting on some of the photos she saw of herself at the game, she wrote: "I look like such a tourist lol! Well 'appy! Thank you Spurs for such a lovely day for my Dad and I!…"
She also posted her shot alongside the former England defender and said she was glad to have met the now retired footballer.
"And the man Ledley King was kind enough to say hello! Was lovely to meet you :)," she added.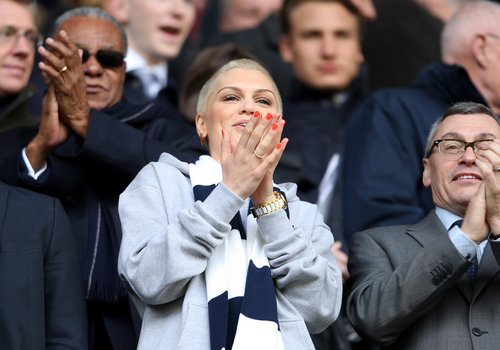 The singer also faced a backlash on Twitter from fans who were upset at her team choice, something which she defended.
She tweeted: "2-2 come on Spurs! I'm ignoring the saddos on my TL cussing my team choice! Smh! Seriously! We all different yo! Deal wid it!"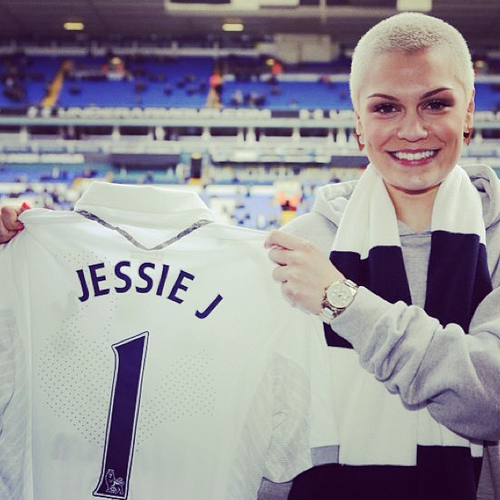 Jessie also revealed that she was forced to change her attire after arriving in a red dress.
"I was invited by Spurs to see the game today as my Dad is a huge fan! I wore a RED dress #fail! (No other reason other than I love red) so when I arrive to the chairmans dinner...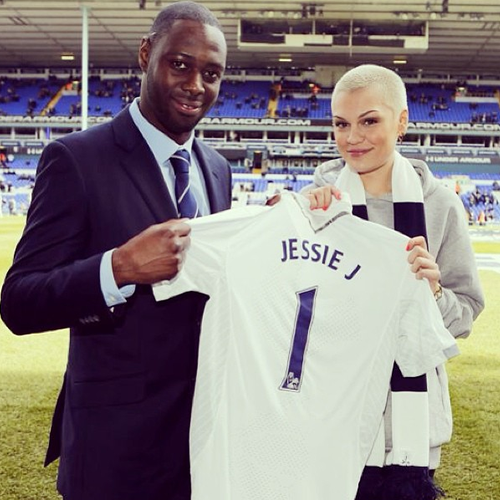 "I was like a voice chair in a room full of people wearing grey and navy! So I bought a hoody and a scarf to look less *red* meanwhile my Dad is telling everyone "I should of told her when is saw her in red" lmao!"

Meanwhile, the singer is currently appearing on TV screens for the latest series of The Voice and hit out at claims over her "diva" behaviour which surfaced after the first episode.
Fellow coach Danny O'Donoghue also jumped to the defence of the singer when questioned about similar stories.