Jessie's Third Album Is DONE! Hear Our EXCLUSIVE Chat With The 'Wild' Star
20 June 2014, 14:15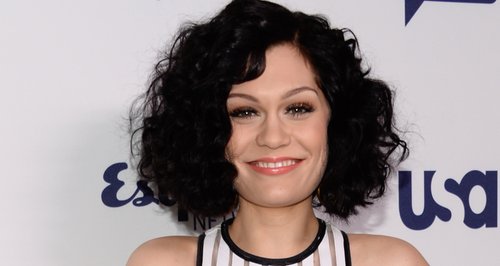 The 'Thunder' singer stopped by Capital Breakfast just ONE day before the Summertime Ball.
We hope you're sitting comfortably #Heartbeats… because Jessie J just gave us the MOST exciting news ahead of her #CapitalSTB performance.
Chatting with Capital Breakfast this morning (20th June) with just one day to go before she hits that Summertime Ball stage, Jessie revealed to us she finished off her third album just LAST NIGHT!
Jessie J on finishing her NEW album before the Ball...
The very exciting news was announced today, as Jessie also chatted about what her fans can expect when she gets out on that Wembley Stadium stage on Saturday (21st June).
"I've just finished my third album last night! At 3am!" Jessie told us. "Someone said to be the other day 1% of artists get to record a third album so right now i'm just feeling really lucky.
"I can't wait [for the Ball]," Jessie continued. "I've always enjoyed myself doing these things because the line-up's really incredible."
"The fact that it's in the day time excites me [and] I can get to watch other people!" she added.
Not sure about you guys… but now we're more excited than EVER for Jessie J's #CapitalSTB set.
The Countdown To The #CapitalSTB Is ON!
You may also like...