Watch Jessie J Perform Four New Songs From Her Next Album Live In Concert
2 June 2014, 14:14 | Updated: 2 June 2014, 14:44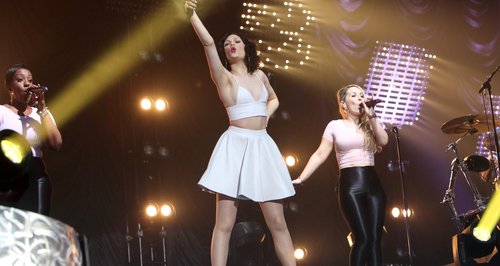 Watch the 'Domino' star perform a selection of never-before-heard tracks from her upcoming third album.
Jessie J has given fans an exclusive preview of a number of brand new songs from her next album during her live shows at the weekend.
The singer performed a selection of tracks from the collection - due later this year - at her gigs in Lisbon, Portugal and Madrid, Spain.
The 'Price Tag' star described the song 'Sweet Talker' as being about "naughty stuff", while on 'Keep Us Together' she put a message out to Justin Timberlake, asking him to collaborate with her on the track.
"I really really would love Justin Timberlake to sing on the song with me one day," she said. "If you're watching this, I'd love to have it as a duet. If you don't ask, you'll never know.
Fans at the concert praised the new "feel good" material, noting that the songs had the same confidence as her previous album 'Alive'.
Hope @JessieJ has lots of feel-good songs on #JessieJAlbum3.Sexy Lady really booted my confidence,so hope there's songs like that on there

— Natalie Barlow (@HeartbeatJJ_LR) May 31, 2014
"@JessieJ: #rockinriolisboa I'm going to sleep a happy lady! You blew my mind tonight! Thank you for your… http://t.co/IvNxXyYaqX" slaying

— mad$ (@slayedjustin) June 2, 2014
Watch Jessie J perform four brand new song from her new album below:
'Sweet Talker'
'Keep Us Together'
'Ain't Been Done'
'You Don't Really Know Me'