EXCLUSIVE: Ariana Grande Denies She's Covering 'The Boy is Mine' With Jessie J
2 December 2014, 11:13 | Updated: 2 December 2014, 14:01
We catch up with Ariana where she puts recent rumours about the cover to rest.
We've got some bad news to share #Arianators… Ariana's revealed she ISN'T planning a cover of 'The Boy Is Mine' after all!
Ariana stopped by Capital and gave the EXCLUSIVE news that, despite rumours she and Jessie J were planning a duet cover of the popular nineties Brandy & Monica hit, she wants the song to remain "untouched".
No that's such [a rumour]. It's a classic, it should remain untouched," Ariana exclusively told Capital's presenter Roman Kemp. "I'm a humungous fan of that song and Brandy is one of my favourite vocalists ever.
"I don't think I would[ cover it], just because I love the original so much," she added. "[But] I would love to work with [Jessie & Nicki] again… maybe just not on a cover of such a perfect classic!"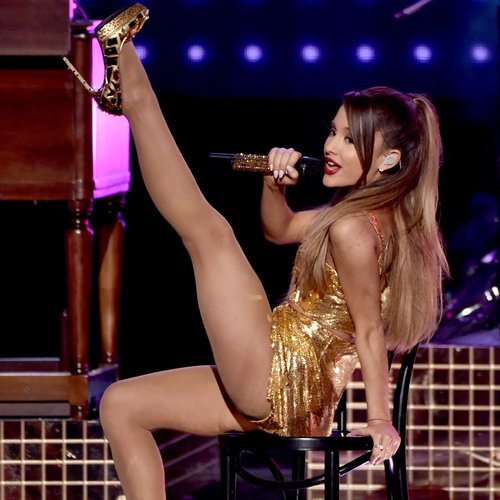 Rumours of the potential collaboration first surfaced in November when the song's original producer Rodney 'Darkchild' Jerkins was quoted as confirming the cover.
But it looks like, after all that, it's not happening after all! #SadFace!
Catch Ariana Grande's FULL interview on Capital on Sunday 14th December from 6am.
You may also like…