Jessie J Brings Out Nathan Sykes And DJ Cassidy For Her Summertime Ball Set
21 June 2014, 19:04 | Updated: 22 June 2014, 13:02
The 'Wild' star gave us a TRULY memorable #CapitalSTB moment with two VERY special guests...
There was a collective 80,000 person jaw-drop at the Capital Summertime Ball 2014 today (21st June) when Jessie J introduced two guest stars for her set.
Jessie kicked off a hit-filled set with 'Wild' to get the Wembley Stadium crowd pumped up and loving life in the sun... and it was clear the #Heartbeats were well and truly out in force.
Jessie also looked incredible in her stage outfit - a daring white beaded dress - those legs SERIOUSLY go on forever.
"It's the longest day of summer… so it might even be light until the end of the show!" Jessie joked with the crowd.
But the REAL OMG moment came when Jessie introduced both DJ Cassidy AND Nathan Sykes to the stage for a surprise duet of 'Calling All Hearts'. *CUE SCREAMS FROM THOUSANDS OF GIRLS*.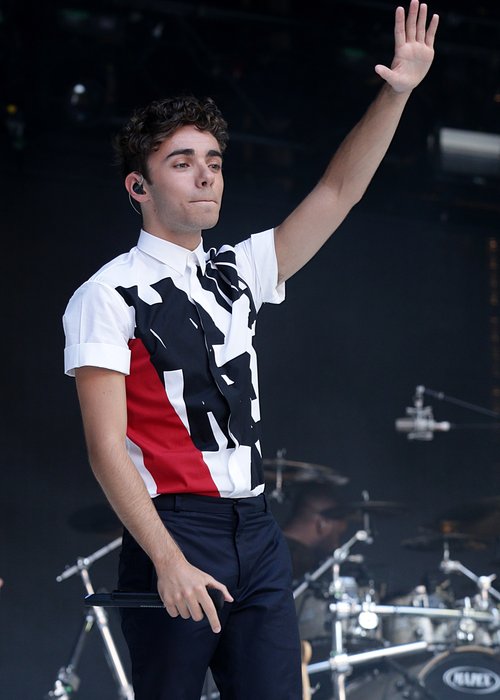 Nathan looked tanned and gorgeous with an illegal amount of ankle on show - kinky!
he looks like a happy little kid who's won a competition to sing with jessie j this is so cute i'm pic.twitter.com/cekPsTTAm2

— jaye (@faultinourjays) June 21, 2014
nathansykes and Jessie j performing some of calling all hearts at the summertime ball 2014… http://t.co/BlflAcuTiQ

— Megan. (@_MeganHogg_) June 21, 2014
Jessie performed one of the tracks from her new album but of course there was ONLY one way she could round-off a set like that... by leading the thousands in attendance at this year's Summertime Ball with 'Domino' and giving fans a performance they won't be forgetting for a LONG time.
Check out Jessie J's FULL #CapitalSTB setlist below:
'Wild'
'It's My Party'
'Calling All Hearts' Feat. Nathan Sykes & DJ Cassidy
'Price Tag'
'Domino'