Jessie J Teases Summertime Ball 2013 Performance And Praises Justin Timberlake – Video
8 June 2013, 14:16
The 'Domino' star says this year's host is "classy, talented and amazing" revealing she can't wait for the big day.
Jessie J has been teasing her performance at Capital FM's Summertime Ball 2013 and said her third time at Wembley Stadium will be "bigger and better" than ever before.
The 'Who You Are' singer will make it three in a row on Sunday (9th June) and told Captialfm.com that she can't wait to be on stage.
"The show's bigger and better," she said. "For me it's always about the music and the performance and the vocaling and the singing live and making it sound as great if not better than the record's that exist on track.
"So that's all I ever strive for and that's what I think the stage should be filled with – good live music."
She was also full of praise for the host of this year's event – Justin Timberlake.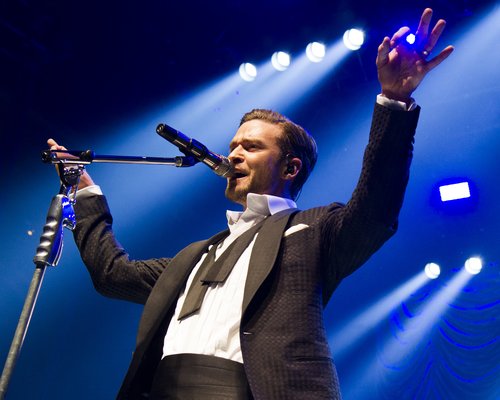 "Oh yeh, he's gonna be so smooth," she said when asked if she was looking forward to seeing the 'SexyBack' star on stage.
"I worked with him once in the studio for two weeks and I think he's amazing," she continued. "I was saying the other day that he's one of the most classy, talented, clever businessman/artists/singer/songwriters/producers I think is in this last few decades of music.
"I think he's amazing."
Watch Jessie J speaking to Capitalfm.com about her performance at this year's Summertime Ball as well as host Justin Timberlake below:
The 2013 event will also feature performances from the likes of Taylor Swift, Robbie Williams and The Wanted.
Keep it Capital for all the action from the Summertime Ball.

On Capitalfm.com, we're bringing you all the latest news, gossip, pictures, videos and performances from the event, and stay tuned to our live blog for the best backstage action.

On Twitter, keep it @CapitalOfficial using the hashtag #CapitalSTB and download the Capital App to watch all the live performances.