Exciting! Jessie J's Recorded A Track For Gary Barlow's Musical Album 'Finding Neverland'
1 September 2014, 11:01 | Updated: 1 September 2014, 16:36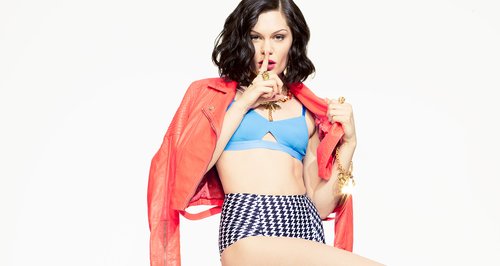 Gary Barlow's been composing for the new Harvey Weinstein musical 'Finding Neverland' – and Jessie J has reportedly dropped a track for it!
When does Jessie J have time to sleep? As well as recording for her own upcoming album, she has reportedly recorded a track for the soundtrack to 'Finding Neverland'.
The musical, 'Finding Neverland', is the latest offering from Harvey Weinstein who has drafted in Gary Barlow and songwriter Elliott Kennedy to compose the score for the soundtrack.
The New York Post reports that Jessie headed to a studio in LA after the MTV VMAs to record the song 'Stronger' to go on the "concept album".
As well as a feature from Jessie, the soundtrack will also reportedly feature several other top artists who will be recording tracks for it before the musical opens on Broadway in March next year.
The musical came about following the 2004 film of the same name starring Johnny Depp and Kate Winslet, and originally debuted in the UK in 2012 before being given a revamp by Harvey Weinstein this year.
You May Also Like…