Jessie J Continues To Tease Second Album By Posting Lyrics To New Songs On Twitter
5 May 2013, 08:26 | Updated: 5 May 2013, 10:24
The 'Do It Like A Dude' singer has been giving fans an insight into some of the tracks that will feature on her record.
Jessie J has once again been teasing new songs from her second album on Twitter by posting lyrics to some of the tracks.
The 'Who's Laughing Now' star gave fans an insight into four new songs on her social networking account yesterday (4th May) as she prepares to unveil full details of her record this month.
"You're feeling nervous having your doubts. Don't be embarrassed if you don't fit in the crowd. Keep standing tall and hold your ground" #album2," she tweeted.
Other lyrics included: "I wanna give you all of me. Open up your eyes and love me love me love me" #album2," as well as: "It's not fair. I'm talking to you upstairs. Are you there" #album2."
Her final lyrics posted were: "Me me me me me that's all you ever talk about. Me me me me me sick of when you scream and shout" #album2."
The singer also told fans that each post was from a different track on her new album.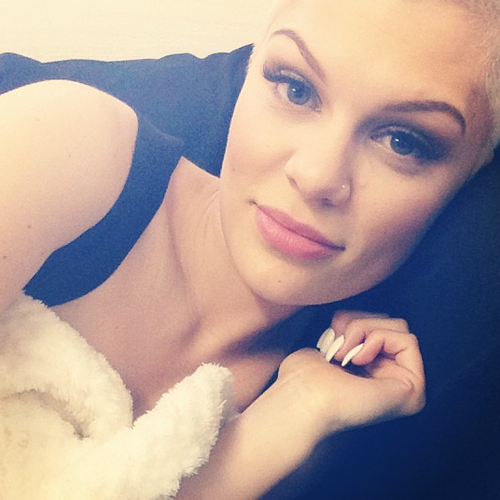 Last month, Jessie told fans that May would be the month that she starts her campaign for the second album – something she's been working on for the past year.
She even postponed her first ever UK arena tour to complete the record as she focused on the new songs.
The 'Domino' star will now hit the road for the outing in October.