Jessie J Talks "Wicked" Music Video Shoot With Robin Thicke For Their New Song - Audio
28 September 2013, 08:00 | Updated: 28 September 2013, 12:26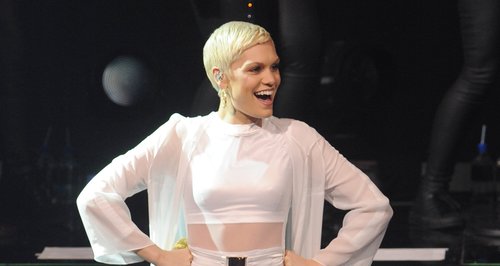 The 'Wild' singer also reveals what fans can expect from the video... including a pink flamingo.
Jessie J has opened up on her "wicked" video shoot with Robin Thicke earlier this week in an exclusive chat with Capital FM at her Facebook UK Fan Q&A.
The 'Domino' star was spotted filming scenes for her team-up with Robin on new song 'Calling All Hearts', and has even revealed there was a flamingo on the video set at one point.
"Yeah, after his iTunes Festival [set], the day after mine, we shot a video for 'Calling All Hearts'," Jessie exclusively told Capital. "It was wicked. It's kind of like, lots of pink, lots of white, there's some animals.
"Did you know that you can only hire one flamingo at the time?" Jessie queried. "You can't hire any more than one at a time in the UK.
"I didn't actually see it but it was there and it was freaking out from the music so [Robin] had to mine dance!" she revealed. "The song's obviously very much a duet. I was dancing and it was good!"
Jessie J launched her new album 'Alive' this week but has yet to confirm when she and Robin Thicke will release their new song 'Calling All Hearts'.
Listen to Jessie J chatting with Capital's showbiz reporter Kevin Hughes about her duet with Robin Thicke below:
Jessie J on shooting a new music video with Robin Thicke...