Jessie J reveals debut album details
Jessie J has revealed the track-listing for her debut album.
'Who You Are' will hit the shelves on March 28th and will feature her chart-topping single 'Do It Like A Dude' and new track 'Price Tag' featuring B.o.B
The newcomer was recently awarded this year's Critics Choice gong at the Brit Awards nomination party where she later took to the stage to perform some of her album tracks.
Check out the full tracklisting below..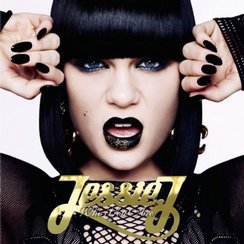 1. Price Tag (Ft. B.o.B)
2. Nobody's Perfect
3. Abracadabra
4. Big White Room
5. Casualty of Love
6. Rainbow
7. Who's Laughing Now
8. Do It Like a Dude
9. Mamma Knows Best
10. L.O.V.E.
11. Stand Up
12. I Need This
13. Who You Are