Jessie J Hits Out At Two-Faced Pop Stars: "Off-Stage They're Mean And Miserable!"
1 October 2013, 12:07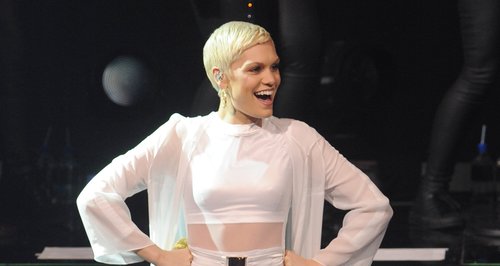 The 'It's My Party' singer says she hates when she meets celebrities who are different away from the cameras.
Jessie J has hit out at two-faced celebrities and pop stars and claims many stars are not who they seem off-screen.
The 'Domino' singer, who returned with new album 'Alive' this week, refused to name any stars in particular, but said she knows some people who portray a completely different image away from the cameras.
"I won't mention names, but I've met artists who are so 'on it' on camera or on stage, so the audience and media think they're like that," Jessie revealed to Daily Star. "But then you see them off-stage and they're mean, miserable and late."
Last week the UK singer was spotted shooting a new music video with Robin Thicke for their duet 'Calling All Hearts', and revealed the pair even had a pink flamingo on set.
Jessie J released her second studio album 'Alive' this week, fresh from success with singles like 'Wild' and 'It's My Party'.