Jessie J Loves Her A Bit Of Pharrell: "He Leaves A Mark On Your Heart"
3 September 2014, 14:28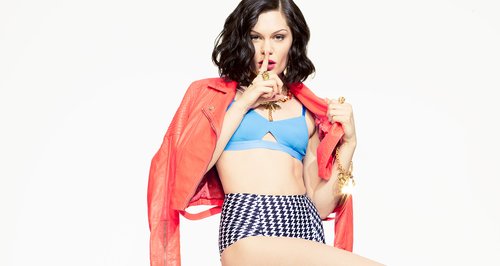 The 'Sweet Talker' also reveals 'Happy' star Pharrell worked with her on a new album track.
Jessie can't stop singing Pharrell's praises… and reveals she ALSO worked with him on her new album!
The 'Bang Bang' superstar has been gushing about everyone's favourite US star Pharrell Williams, after getting to hang out with him at the GQ Men Of The Year Awards 2014 this week in London
Jessie J praises Pharrell Williams...
"I think that the longevity of his career, his intelligence within music, his fashion, his risk-taking. He injected life back into the music industry when we needed it," Jessie exclusively told Capital's showbiz reporter Kevin Hughes at the GQ Awards. "And I just feel like he's done so much.
"I personally got the opportunity to work with him, he really leaves a mark on your heart, that sounds really dramatic but he does, he really does.
"There are very few people who give you advice, really look you in the eye, and it means a lot. It really does," Jessie added.
The pair are set to work together on Jessie's upcoming third studio album 'Sweet Talker', set for release on 13th October.You May Also Like…