Jessie J 'Burnin' Up' "Makes You Want To Take Your Clothes Off!"
23 September 2014, 11:17 | Updated: 23 September 2014, 13:46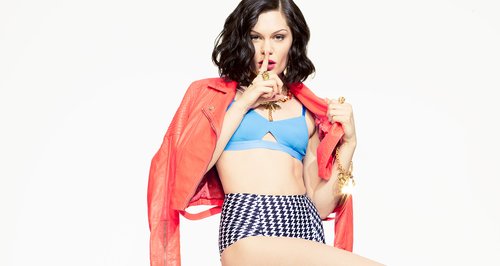 Jessie J reveals that her new video is coming 'very soon' and what 'Burnin' Up' is really about!
Jessie J has been bringing out some HUGE songs from her new album, 'Sweet Talker', and her next single 'Burnin' Up' sounds like it has a rather saucy video!
The pop powerhouse told Max that rumours had been flying about on Instagram about what sort of naughty things she was getting up to in the promo…
Jessie explained, "I did say yesterday that there is a man in the video and a part when I'm wearing latex – those situations are not together!"
"So there is a rumour on Instagram that I'm rubbing up on a guy, wearing latex. This isn't true, guys! There is a man in the video, he's a model and actor in LA and he made it easy for me to be relaxed."
And when can we get to see this sexy man and Jessie rocking the latex? Well, it could be VERY soon.
Jessie revealed, "As soon as it's graded, because I just signed off on the edit this morning". Exciting!
With 'Bang Bang' already smashing the charts, 'Burnin' Up' has a lot to live up to. Jessie said, "I wanted to continue with the big vocals, the risky, really soulful, big, in your face singing after 'Bang Bang'. I didn't want to go anywhere too different and 'Burning Up' is probably the most similar and in the same vein. "
Jessie also revealed, "'Burnin' Up' is about the person that makes you want to take your clothes off!"
And who is the person that makes Jessie J want to take hers off? Well she's keeping that close to her chest, saying, "That's private! Yeah, that's secret!"
You May Also Like…