"I Got My Mojo Back": Jessie J On Storming The Charts
24 September 2014, 12:18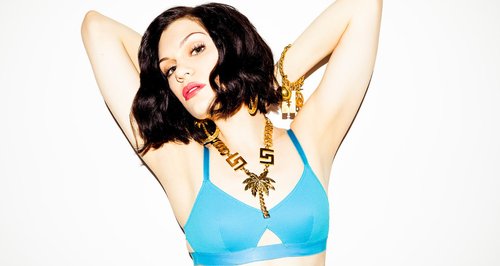 Jessie J admits that her new music is a result of growing up as she comes back bigger than ever.
She's got one of the biggest voices in pop, and her new music is stronger than ever – Jessie J has got her mojo back and it DEFINITELY shows!
Jessie J's 'Bang Bang' debuted at number one on the Big Top 40 chart last weekend, and the lady herself explained the reason for the success.
Jessie told the Daily Star, "I got my mojo back. I feel like I've had a gym pass for three years – the first year was all 'I wanna do it, but I don't know how to use the equipment'."
"Then the second year was, 'I've been here, done this, can't really be bothered'. Then the third year, 'Gotta get back on it and look how I did the first year'."
'Bang Bang' and Jessie's next single 'Burning Up' have definitely got a raunchier side than before.
Jessie explains, "It's about being a little bit older. There comes a point where people are going to have to accept if you are a writer that you write about what's going on in your life. I'm 26 years old, there should be a bit of sexual tension in there."
Jessie also revealed that she first met Nicki Minaj and Ariana Grande who both feature on 'Bang Bang' on the video shoot, but that she got on really well with both girls.
She said, "We met for first time on the video set, you never gonna know if you get on. I'm very honest, there's artists I met in the past who I've gone, 'Oh what a disappointment, but these girls are really cool, hard workers."
'Bang Bang' is available to download now.
You May Also Like…