Jessie J Reveals She's Selected The Tracklisting For Her New Album – Video
5 March 2013, 11:18 | Updated: 5 March 2013, 13:13
The 'Domino' singer thanks all her fans for their continued support and says the record is due soon.
Jessie J has announced that she has selected the tracklisting for her forthcoming second studio album.
The 'LaserLight' singer posted a new YouTube video to update her fans on her current progress with the record.
"Today I had a meeting with my record label, my manager, my executive producer, my A&R, my engineer, myself and together we decided the tracks on my second album," she said in the clip.
"I am so excited for you guys to hear it and it's in the process of now being finished."
The singer goes on to thank her followers for all their continued support and "believing" in her and said the album will be released "soon".
Jessie was also seen out in New York this week as she headed to the studio to work on the record.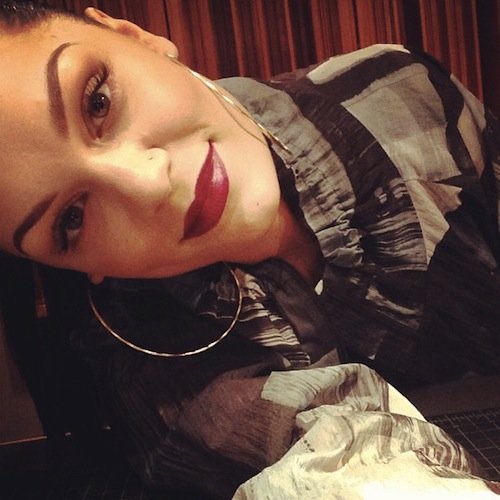 Check out the video the 'Who's Laughing Now' singer posted this week updating her fans on progress of her new record below:
Jessie also postponed her first ever UK arena tour to concentrate on finhisng the album and the follow up to 2011's debut 'Who You Are'.
The live outing will now kick off in Belfast on 13th October.