Jessie J Looking For Number One With New Album 'Alive' - Audio
29 September 2013, 08:00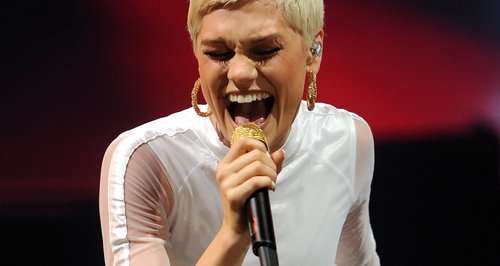 The 'Wild' singer chats exclusively to Capital FM about the launch of her brand new album this week.
Jessie J says scoring a number one with her new album 'Alive' would be "amazing", but says now is where the hard work really begins.
The 'Domino' star launched her new album 'Alive' at the start of this week, her second studio record to date, and says she hasn't been able to sleep because she's been so excited about the release.
"A number one would be amazing," Jessie admitted today (29th September) exclusively to Capital, as she prepared for news about the album's final charting position. "And that's why this week I'm not sleeping!
"You know, we work hard, the albums out [but] that doesn't mean the work stops, the work begins!" Jessie explained.
The 'Who You Are' singer shot a music video with 'Blurred Lines' singer Robin Thicke earlier this week, for their upcoming duet 'Calling All Hearts'.
Jessie J launched new album 'Alive' this week fresh from her huge success with singles like 'Wild' and 'It's My Party'.
Listen to Jessie J chatting to Capital's showbiz reporter Kevin Hughes about her album's release below:
Jessie J On Wanting A Number One Album With 'Alive'...