Jessie J Tweets "I'm Back" As She Announces Plans To Launch New Music In May
17 April 2013, 09:15
The 'Domino' singer takes to Twitter to tell her fans the good news and that she "can't wait" to get going.
Jessie J has confirmed that she will be kicking off her campaign for her new album next month.
The 'Who's Laughing Now' recently announced that she had selected the tracklisting and first single from her next record, but logged onto Twitter last night (17th April) to update her fans further.
"Next month (May) my campaign kicks off!! I can't wait!! New music!! I'm b b b b back!! #Heartbeats," she wrote.
The singer spent time in Los Angeles and was pictured in the studio with the likes of Fazer as she tweeted updates to her fans throughout the past twelve months.
The new album will be the follow up to 2011's 'Who You Are', which produced such hit singles as 'Do It Like A Dude', 'Domino' and 'Price Tag'.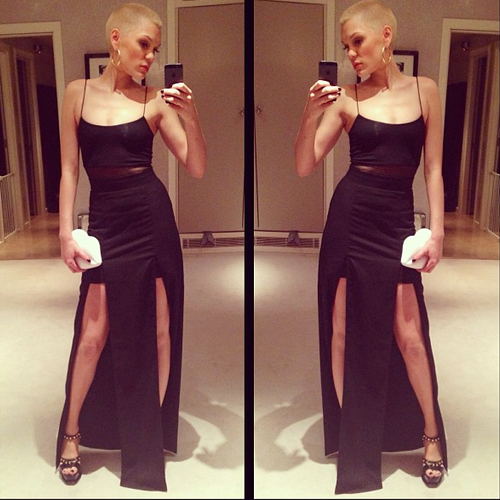 Meanwhile, Jessie is currently appearing on the new series of The Voice UK and hit out at criticism over her performances on the show this week.

She logged onto her social networking account to declare that she doesn't expect to please everyone but told people to treat others as you expect to be treated.