Jessie J Reveals Official New Album 'Alive' Tracklisting
29 August 2013, 08:49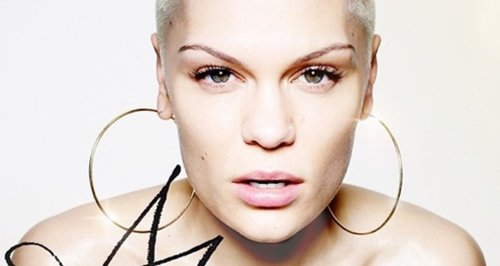 The 'Domino' star makes the announcement on her Twitter account as she denies previous leaks.
Jessie J has finally released the official tracklisting for her new album 'Alive'.
The 'Who's Laughing Now' singer posted the list of songs which will feature on her second record in an Instagram shot.
The star had previously denied that former leaks of the tracklisting were official, with Robin Thicke and Tinie Tempah collaborations apparently included.
The album will feature her Big Sean and Dizzee Rascal team-up 'Wild' as well as the Brandy duet 'Conquer The World' and Beck G track 'Excuse My Rude'.
Jessie will release her new album 'Alive' on 23rd September and posted a pre-order link online last night (28th August).
Check out the full tracklisting to Jessie J's new album 'Alive' below:
'It's My Party'
'Thunder'
'Square One'
'Sexy Lady'
'Harder We Fall'
'Breathe'
'I Miss Her'
'Daydreamin''
'Excuse My Rude' Feat. Becky G (ft. Becky G)
'Wild' Feat. Big Sean & Dizzee Rascal
'Gold '
'Conquer The World' Feat. Brandy
'Alive'
Meanwhile, Jessie will be heading to the iTunes Festival in London next month as she prepares to release the new record.
The album is the follow up to 2011's 'Who You are' – which featured such singles as 'Price Tag' and 'Do It Like A Dude'.